FIND OUT ABOUT OUR NEW COACHING PROGRAM!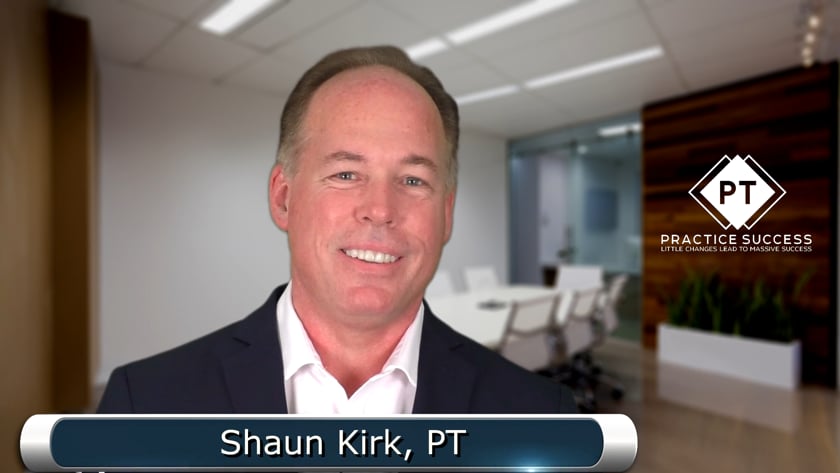 We Get Measurable Results
CEO Shaun Kirk has guided more than 2,000 PT practices to higher levels of performance and success, many of which have won prestigious awards for rapid growth and profitability. With decades of experience and tangible results as a PT practice owner and a management consultant, he'll show you how to rapidly achieve your goals.
Together We'll Build a Thriving PT Practice
PT Practice Success is a non-clinical management consulting firm founded by Shaun Kirk, MHS, PT, MTC. Our specialty is transforming flat-lined practices into thriving ones with our done for you marketing services, in-practice workshops, custom consulting and management training courses.
PT Practice Success Services
We offer these PT practice management services